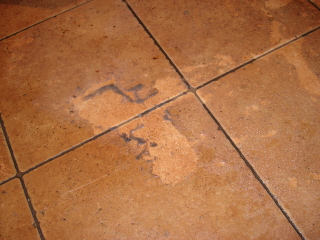 For many years, homeowners have found grout and tile cleaning to be one of the most frustrating cleaning tasks. You can find many areas of information on the internet, yet none tell you how hard it can be.
Joe Carfagno has been in the industry for years and is the very best it can be a challenge. Joe is the owner of Extreme Floor Care and is the owner who does your job, so you are in safe hands whenever you need any Tile and Grout Cleaning in Sea Isle City, NJ 08243.
Tile and Grout Cleaning Tips and Tricks
Here are a few tips and tricks to help you through the process.
The overall condition of the surfaces must be maintained regularly. Examine the foyers, hallways, kitchens, and bathrooms frequently.
These are the areas that are susceptible to moisture, dirt, and soap scum. Moist areas can become a natural killer since mold and mildew thrive in these humid environments. If left unattended, this could cause the entire house to become moldy.
To successfully maintain the cleanliness of the tile and grout, thoroughly clean those areas once a week with any milder solution to avoid build-up.

Clean out all loose dirt and debris first before you clean. There are many commercially available solutions and products that you can use for this project. If you're going to make your own, read the caution labels first, as using a mixed household solution can have serious consequences.

Using oxygen bleach (in powder form) is highly recommended because it cleans exceptionally well and is entirely risk-free because of its lack of toxicity. Apply it with a sponge or brush to hard-to-remove dirt, then let it sit for an hour; after rinsing with clear standard water, thoroughly dry.

Once a year, after you've finished cleaning, apply a layer of grout sealer to keep it looking brand new. If you don't want to do it yourself, contact a Carpet Cleaning professional and have them do the work for you.
No matter the methods, you will find you can't perform a job and Extreme Floor Care. We use the best machines to carry out the job and ensure your tile and grout cleaning is exceptional.
Extreme Floor Care Tile and Grout Cleaning
We love making sure all of our clients are thrilled with their jobs because we take great pride in our work.
You can call Extreme Floor Care for FREE in-home tile and grout estimates and advice seven days a week from 8 am to 10 pm at 609-272-9173. You can also visit our website at www.extremefloorcare.com for more before and after projects we have done; look under the article's tab.
We serve South Jersey regions, and you can find our New Jersey Contractors license on our new web page.
At Extreme Floor Care, we put customer satisfaction; first, our Company has integrity and is dependable, that is why the Owner of Extreme Floor Care, Joe Carfagno, is doing your job; he is the best at what we do. You will get quality results every time.
We will always make sure everything is locked up and secured and don't hire subcontractors or day laborers.
To ensure you have the best experience in floor repair in Avalon, NJ 08202., you can contact Extreme Floor Care directly or call us today at 609-272-9173, and one of our professionals will help you with questions regarding hardwood floor refinishing or hardwood floor repair.
Check out Angie's List to see what people are saying about us. Extreme Floor Care recently received the prestigious Super Service Award in all three hardwood categories: refinishing, installation, and cleaning. We've won these categories for several years.
Positive Yelp reviews can also give you an idea of what to expect this year when you hire the best business to finish your hardwood floors.