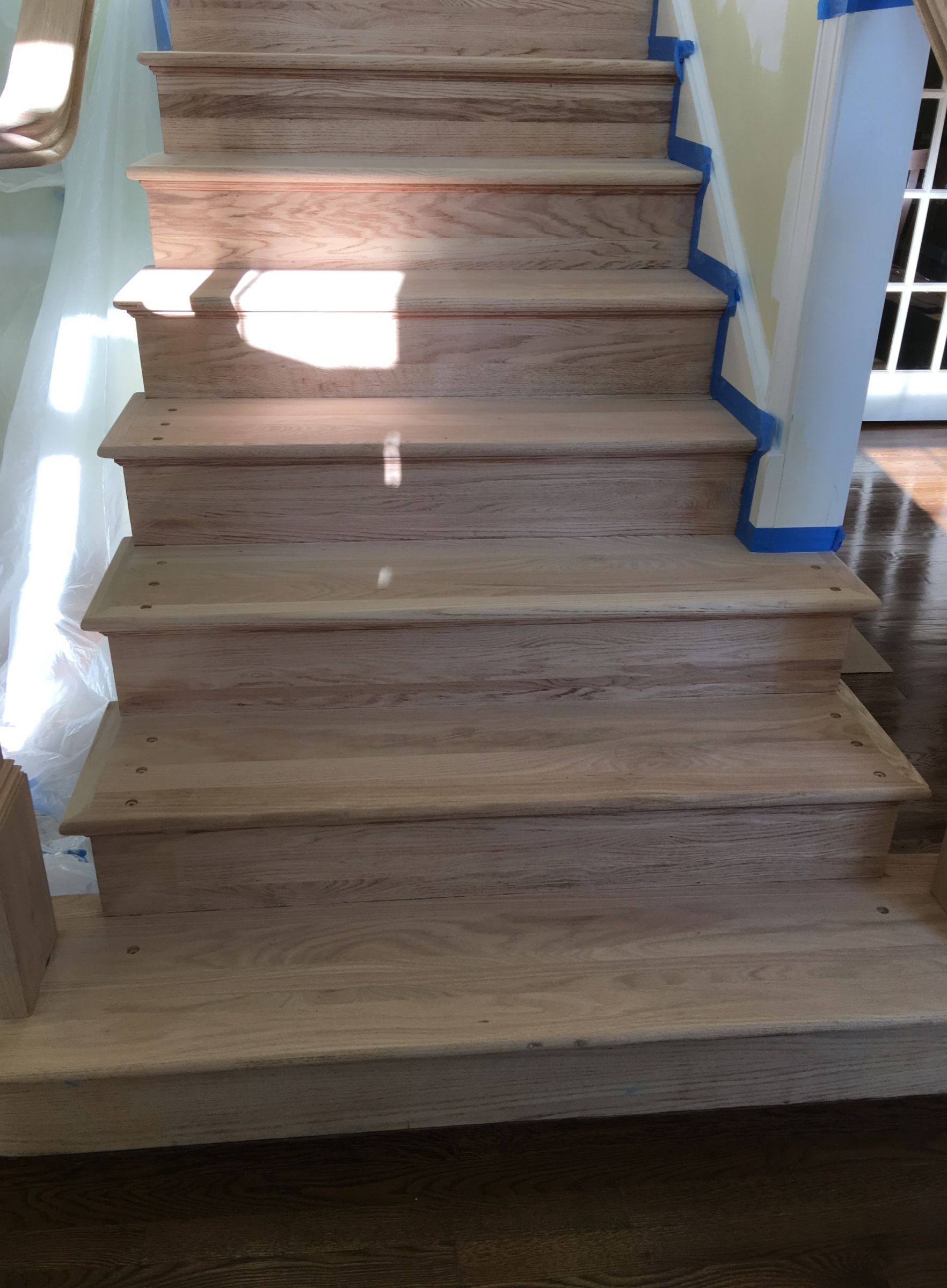 The client here found us online and was intrigued by the "owner who does your job" he thought I was a gimmick, yet he soon found Joe Carfagno of Extreme Floor Care is the best at what he does.
I went to offer a FREE in-home estimate to refinish his hardwood floors in a home he recently purchased in Egg Harbor Township, New Jersey 08234.
The flooring was a pre-finished Bruce 3/4-inch brownish colored floor that was terribly faded and very worn when I conducted the estimate. We also removed all carpeting from the second-floor corridor and replaced it with raw wood, polished and stained.
We discussed what he wanted while I was completing the estimate. He decided he wanted his floor stained a beautiful light brown, so he chose a color called special walnut from Dura Seal, which is a sealer stain in one selected satin finish.
This client was having a lot of work done at his house, and he wanted us to come in and do his staircase a few months after we finished his floor. The steps previously had a runner, which he removed, and the handrails, posts, and spindles he had replaced with wrought iron spindles.
The risers and treads were sanded raw, and the new rails and posts were placed, polished, stained, and lacquered.
He was astounded at how lovely the floors turned out throughout the procedure, especially considering how terrible they were before we arrived to restore the hardwood flooring.
We enjoy it when our clients are pleased with our work, so we'll always include a testimonial link with your final invoice so you can share your experience with anybody considering hiring Extreme Floor Care.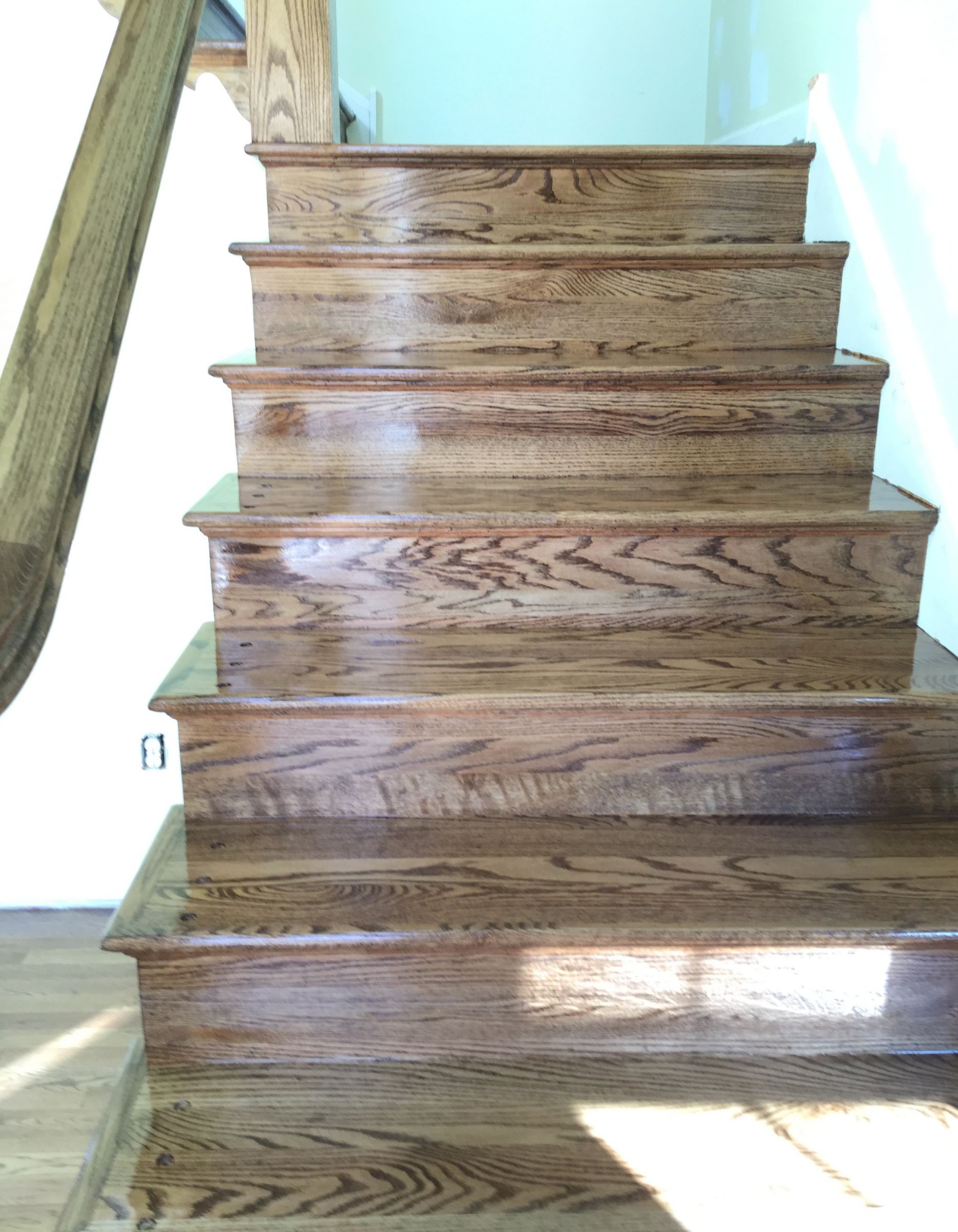 Extreme Floor Care Refinishing & Staining Assurance
You can be confident that your belongings are cared for, so your home is safe. We will always make sure everything is locked up and secured. We do NOT hire sub-contractors or day laborers. We will always be the company where the owner does your job.
Angie's List announced that Extreme Floor Care just won the prestigious Super Service Award in all three hardwood categories - refinishing, installation & cleaning! You can now go on Angie's list and become a member for FREE and check out our testimonials there and on YELP.
Our New Jersey Contractors license can be found at the bottom of our homepage. As a client who chooses us to refinish or install your hardwood floors, you will receive photos of the entire process as we complete it, which is a personalized touch that none of our rivals offers; we do this so that if you have questions, we can answer right away. Angie's List has given us a perfect score.
To ensure you have the best experience in floor repair, you can contact Extreme Floor Care direct or call us today at 609-272-9173, and one of our professionals will help you with questions regarding hardwood floor refinishing or hardwood floor repair.
Hardwood flooring deserves the care and attention Extreme Floor Care offers to every customer.
You can also see positive reviews on Yelp for an idea of what you can expect this year with the best in the business carrying out your hardwood floor finishing.