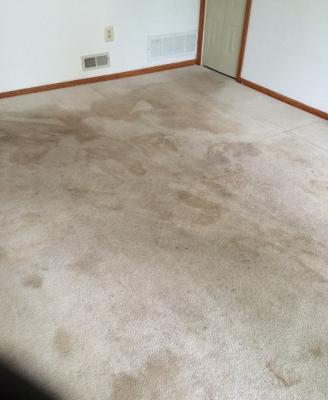 Many of our clients don't live in the area and rent their homes out on the Jersey shore. Rentals can be for the entire season or just part of the summer season so that any carpet will see lots of traffic. If you rent your home, tenants never take care of your home the way you do. Having a reliable carpet cleaner on hand is recommended to clean carpets quickly and effectively.
With Extreme Floor Care and the "Owner who does your job," you are assured you have the absolute best in the business of caring for your carpets and flooring.
Non-Rental Home Carpet Cleaning in Cape May
Some of our clients don't rent out their houses at all, but if you own a beach house, you know you'll have plenty of visitors during the summer.
Maintaining your carpet correctly will help to extend its life. If you read the fine print on your carpet purchase work, you'll notice that your warranty will be voided if the carpets aren't cleaned properly every 12 to 18 months.
The homeowner was pleased since she believed she'd have to replace them. Check the before and after pictures of carpets; we have cleaned or look for the articles on tile and grout cleaning or the hardwood floor refinishing and hardwood floor installation. We do a lot of carpet cleaning for clients that don't live down here in South Jersey, so we take pictures of the before and the after for the clients and email them to see the quality of the work we do.
The most significant factor is how your carpets are cleaned without you having to inspect them constantly. The carpets in this apartment were dirty to the point of being unusable. I wasn't sure the carpets would come clean when the Real Estate Agent called, but because Joe Carfagno was performing the job, there was still a chance.
At Extreme Floor Care, we always provide FREE in-home estimates, are upfront if we believe the carpets can't be cleaned, and guarantee 100% satisfaction or your money back. Everything is prepared and then cleaned when we clean carpets. You will never pay more than the listed price.
There are no extra expenses, and there are no deals to be had. Be wary of too-good-to-be-true offers. You get what you pay for. This carpet cleaning astonished the real estate agent. And to prove it, look at the before and after pictures.

Extreme Floor Care Floor Carpet Cleaning Assurance
You can be confident that your belongings are cared for, so your home is safe. We will always make sure everything is locked up and secured. We do NOT hire sub-contractors or day laborers. We will always be the company where the owner does your job.
Angie's List announced that Extreme Floor Care just won the prestigious Super Service Award in all three hardwood categories - refinishing, installation & cleaning! You can now go on Angie's list and become a member for FREE and check out our testimonials there and on YELP.
Our New Jersey Contractors license can be found at the bottom of our homepage. As a client who chooses us to refinish or install your hardwood floors, you will receive photos of the entire process as we complete it, which is a personalized touch that none of our rivals offers; we do this so that if you have questions, we can answer right away. Angie's List has given us a perfect score.
To ensure you have the best experience in floor repair, you can contact Extreme Floor Care direct or call us today at 609-272-9173, and one of our professionals will help you with questions regarding hardwood floor refinishing or hardwood floor repair.
Hardwood flooring deserves the care and attention Extreme Floor Care offers to every customer.
You can also see positive reviews on Yelp for an idea of what you can expect this year with the best in the business carrying out your hardwood floor finishing.