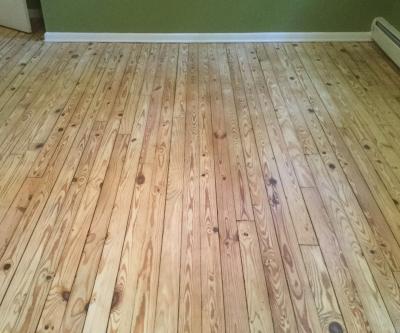 The client was given the number of Extreme Floor Care where the owner does your job from a friend.
We receive so many jobs through word of mouth, and that is a testament to Joe being the best in the business.
On these floors in Mays Landing, NJ 08330, Joe took extra care even though the job wasn't as large as some. The home was handed down and held lots of family memories.
This home had been in the family for ages, and it was time for the latest young family member to take over the reins.
The pine floors had seen better days in Mays Landing, NJ 08330, but weren't in the worst condition. Sanding to a raw state and then applying a natural seal coat and two coats of 100% oil-based polyurethane.
The floors were beautiful once refinished. You will see in all of these pictures their pine floors came out beautiful. This job came out great, and our client was pleased with the outcome.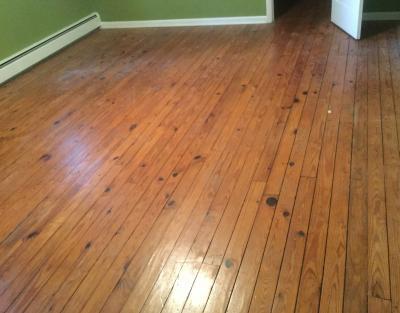 We love making sure all of our clients are thrilled with their jobs because we take great pride in our work. You can call Extreme Floor Care for FREE in-home estimates and advice 7 days a week from 8 am to 10 pm at 609-272-9173. You can also visit our website at www.extremefloorcare.com for more before and after projects we have done; look under the article's tab.
We serve South Jersey regions, and you can find our New Jersey Contractors license on our new web page.
At Extreme Floor Care, we put customer satisfaction; first, our Company has integrity and is dependable, that is why the Owner of Extreme Floor Care, Joe Carfagno, is doing your job; he is the best at what we do. You will get quality results every time.
We will always make sure everything is locked up and secured and don't hire subcontractors or day laborers.
To ensure you have the best experience in floor repair in Avalon, NJ 08202., you can contact Extreme Floor Care directly or call us today at 609-272-9173, and one of our professionals will help you with questions regarding hardwood floor refinishing or hardwood floor repair.
Hardwood flooring deserves the care and attention that Extreme Floor Care provides to its customers.
Check out Angie's List to see what people are saying about us. Extreme Floor Care recently received the prestigious Super Service Award in all three hardwood categories: refinishing, installation, and cleaning. We've won these categories for several years.
Positive Yelp reviews can also give you an idea of what to expect this year when you hire the best business to finish your hardwood floors.