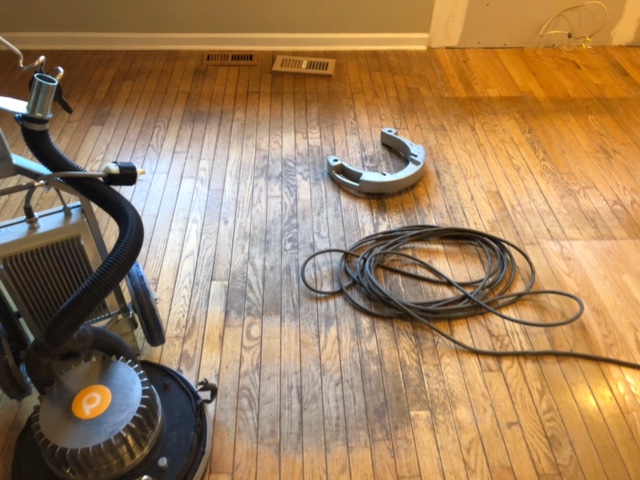 Here is one of the latest jobs we undertook from Extreme Floor Care. The pictures you see here are before and after, and a few in between at different operation stages.
It was a straight-through living room into a piano room; the customer was renovating.
The hardwood floor had to be sanded raw so both rooms would match when we applied a couple of heavy duty clear polyurethane coats.
In most cases, it takes 72 hours for these coats to cure, yet it was decided to do the piano room as much as we could, before finishing off with where the feet are on the floor.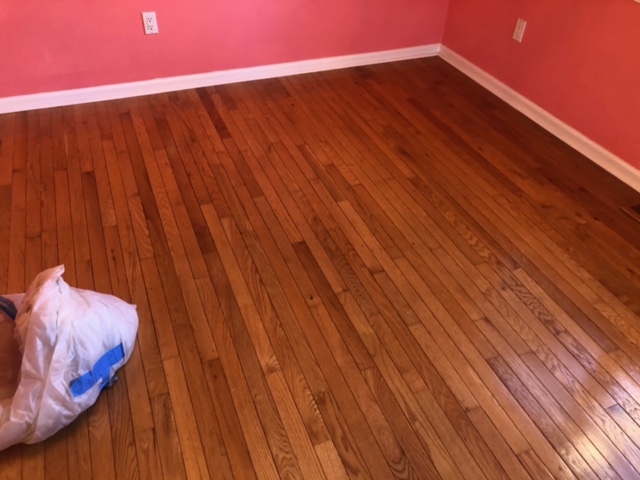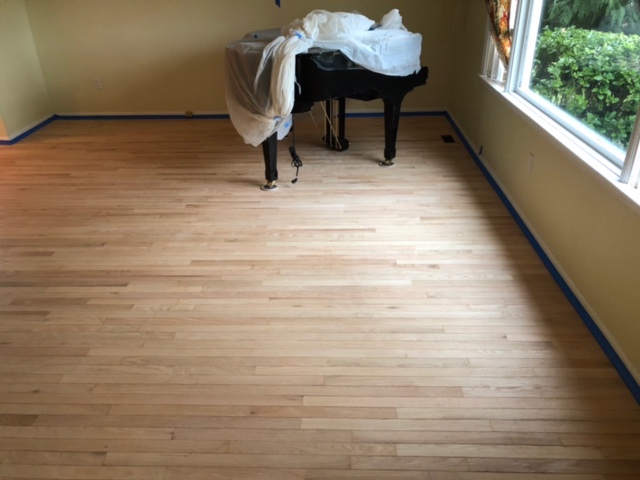 Not wanting to let just any hardwood floor re-finisher work around their treasured piano, they called and asked for Joe Carfagno by name, and who is the owner of Extreme Floor Care. He is the best at what he does, and you can see from the dust cover on the piano. There was every attention to detail.
The client got our name from the piano teacher' student, and from there, they checked out our standing on Angie's List.
The customer got another quote for backup, yet when they mentioned a chemical stripper was to be used. Images of stained piano legs came to mind.
The floor you see here is a hardwood floor, and the results were fantastic. It appears shiny as the topcoat was wet. Because the grand piano was so large, we needed to take an extra day to be sure no dents would appear in the clear polyurethane.
We love to make sure every client is thrilled with the results they get after seeing the owner doing your job.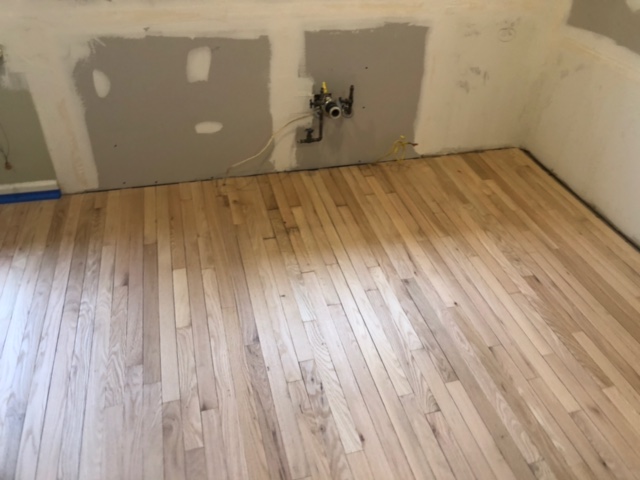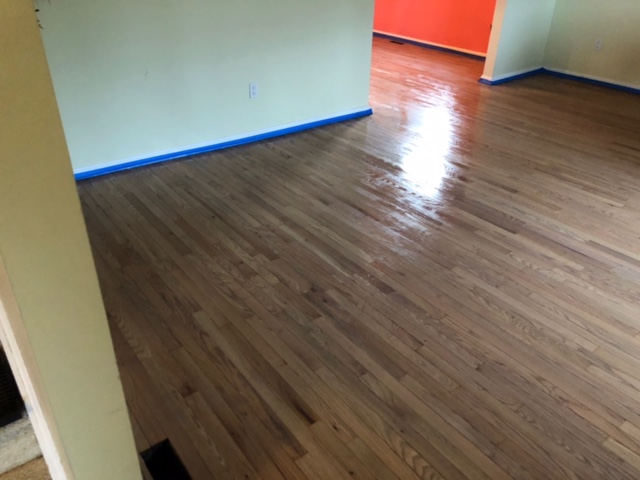 If you have any rooms of this scale or smaller, you can contact Extreme Floor Care FREE for home estimates and advice 7 days a week, and 8 am to 10 pm on 609-272-9173.
For more quick information, you can visit our website at www.extremefloorcare.com and check out hundreds of before and after pictures for jobs of all sizes. If you want a good understanding, we have a consumer awareness guide to read about hardwood floors.
We service South Jersey mainly concentrating on Atlantic County, Cape May County & Cumberland County.
With the consumer guide, you can see our New Jersey Contractors license, and if you decide to go ahead, our insurance company will email a copy of our insurance and workmen's comp.
We offer integrity and are dependable, and for this, it is why the Owner of Extreme Floor Care, Joe Carfagno, is doing your job.
Many homeowners have concerns regarding contractors in their home should they not be there for the duration. We make sure everything is locked and secured. Finally, we never hire subcontractors or day laborers.
Angie's List announced that Extreme Floor Care just won the prestigious Super Service Award in all 3 hardwood categories - refinishing, installation & cleaning! You can now go on Angie's List and become a FREE member and check out our testimonials there and on YELP.
Check our reviews on Angie's List announced Extreme Floor Care just won the prestigious Super Service Award in all 3 hardwood categories - refinishing, installation & cleaning! The categories we have won for several years.
You can also see positive reviews on Yelp for an idea of what you can expect this year with the best in the business carrying out your hardwood floor finishing.