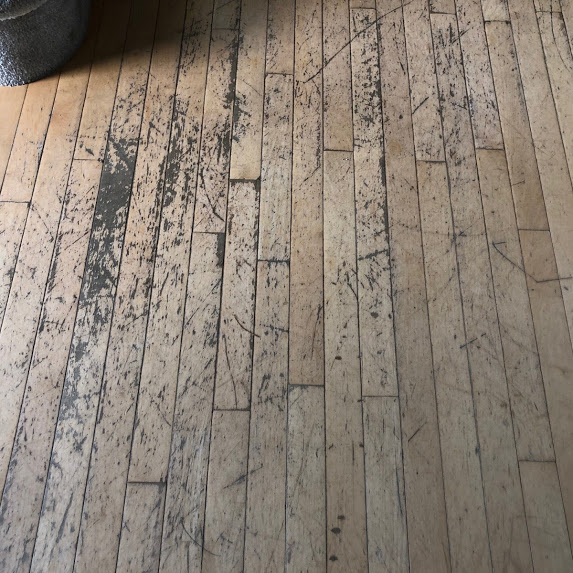 When you see wooden floors that have taken a beating, it can be stressful. Here, you can see some maple floors in very bad shape, and the owner thought they best have them rectified.
The man for the job is none other than Joe Carfagno, the owner who does your job and is the best hardwood floor refinisher in the industry.
The pictures here show the before and after, and the homeowners were staggered at the difference. Joe and his team sanded to a natural condition, so no stains or scratches remained or were visible. After this and a thorough clean of all the dust, they applied a natural seal coat followed by 2 coats of water-based polyurethane.
As you can see from the picture, it was another success story for Joe and Extreme Floor Care.
The owners were thrilled, and it transformed a lovely home into something spectacular.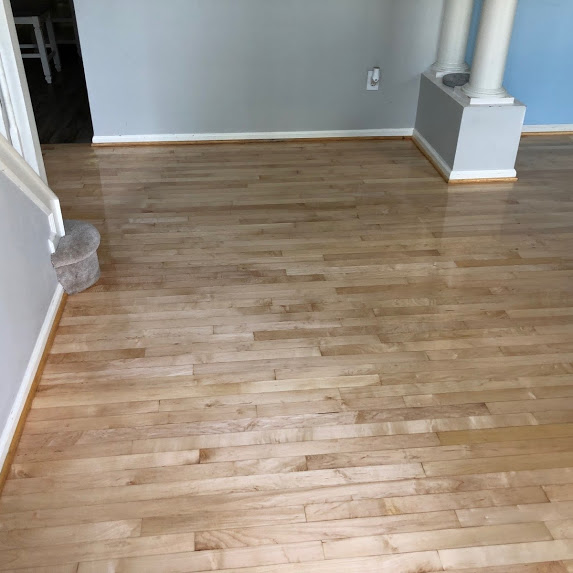 Egg Harbor Township Floor Refinishing Service
As with all new floor owners, Joe explains how to care for their new pride and joy. At the most basic, you can walk on the floors 6 to 8 hours after the job is complete and can bring furniture into the house 72 hours after we complete the job.
If you want the same level of treatment for your floors, call us at 609-272-9173 or visit our website at https://www.extremefloorcare.com.
You can contact us here, and we will get right back to you.
If you have flooring in the same sort of condition, you can quickly contact Extreme Floor Care in Egg Harbor Township, NJ 08234, for a FREE in-home estimate and advice seven days a week from 8 am to 10 pm 609-272-9173.
We serve South Jersey, mainly concentrating on Atlantic County and Cape May County. Our New Jersey Contractors license is at the bottom of our main web page.
Extreme Floor Care Guarantee Egg Harbor Township, NJ 08234
We prioritize customer loyalty, and our business is honest and dependable, which is why Joe Carfagno, the owner of Extreme Floor Care, is handling your work. He's the best, and he'll still deliver excellent results.
Many people are hesitant to let contractors into their homes when they are not present; however, your belongings will be well cared for when you employ us.
We make sure that everything is locked and safe at all times. We don't use day laborers or subcontractors. We will always be the business where the owner does the work.
Extreme Floor Care has received the coveted Super Service Award from Angie's List in all three hardwood categories: refinishing, installation, and cleaning! You can now join Angie's List for free and read our testimonials there as well as on YELP.
Check our reviews on Angie's List announced Extreme Floor Care just won the prestigious Super Service Award in all three hardwood categories - refinishing, installation & cleaning! The categories we have won for several years.
You can also see positive reviews on Yelp for an idea of what you can expect this year with the best in the business carrying out your hardwood floor finishing.