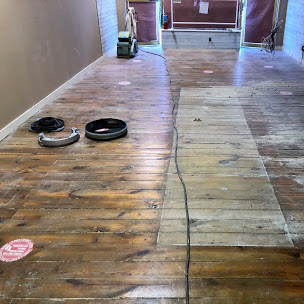 Recently, we were asked to carry out a job in Stone Harbor. You can see from the pictures the state the floor was in when we began. It was a wide plank heart pine floor we refinished in a store in Stone Harbor, NJ 08247.
The pictures are the before where the floor was already beaten up and different colors. The store, named Making Waves, previously asked us to do their other store in Cape May, NJ. They had us sand it to a raw state, so the wide plank was all the same color.
It looked spectacular, as you can see from the results, and the company's owner, Joe Carfagno, is the one doing the job, all thanks to Intense Floor Care.
He's the very best in the industry, and he's very proud of every piece he does.
The floors were terrific, as you can tell from the after photo, and the Making Waves store was delighted with the results that Joe gave them.
Extreme Floor Care is a rare business where the owner does the job and is completely covered, and worker's comp.
Call us today at 609-272-9173 or visit our website at https://www.extremefloorcare.com/index.html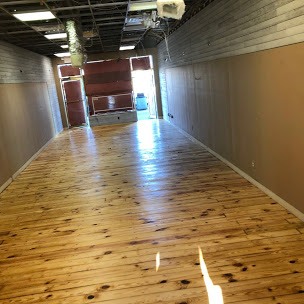 Extreme Floor Care for Best Floor Refinishing in Stone Harbor
Extreme Floor Care has been in business for 20 years and is fully insured and carries workman's comp.
Frequently, thanks to the owner who puts the effort in for Extreme Floor Care, we have been the proud recipients of the prestigious Super Service Award in all three hardwood categories - refinishing, installation & cleaning on Angie's List.
We serve South Jersey, mainly concentrating on Atlantic County and Cape May County.
Like many pictures on our website, you can see that the floor came out stunning from the before and after photos. It's pretty remarkable when the owner does your job.
Many people have concerns about allowing Stone Harbor, NJ 08247 hard floor contractors in their homes when they aren't there.
On countless occasions, because the owner does the work, we are asked to carry out jobs for this very reason.
When you hire us, you can be confident that your belongings are cared for, so your home is secure. We do NOT hire sub-contractors or day laborers.
We will always be the company where the owner does your job, and we will make sure everything is locked up and secured as if your home was our home.
To ensure you have the best experience in floor repair in Avalon, NJ 08202., you can contact Extreme Floor Care direct or call us today at 609-272-9173, and one of our professionals will help you with questions regarding hardwood floor refinishing or hardwood floor repair.
Hardwood flooring deserves the care and attention Extreme Floor Care offers to every customer.
You can also see positive reviews on Yelp for an idea of what you can expect this year with the best in the business carrying out your hardwood floor finishing.