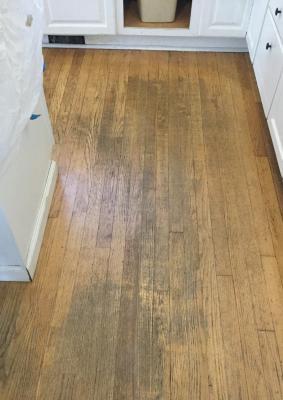 How Long Do Hardwood Floors Last? This is a common question posed by homeowners in Egg Harbor Township 08234 when their floors show signs of wear. When the polyurethane on your floor wears away, you will need to sand it back to a raw state.
You can see the difference between worn floors and newly refinished floors in this before and after photo.
After being professionally refinished, hardwood floors might take up to 20 years to reflect their age.
Scratches, dullness, and discoloration are all signs that it is time to refinish your floor. A conventional 34-inch-thick hardwood floor can be sanded eight times throughout its lifetime.
Unless your property is old or your wood floors have been severely sanded, a skilled hardwood floor refinishing firm like Extreme Floor Care can rejuvenate your wood floors.
Hardwood Floor Sanding in Egg Harbor Township, NJ 08234
You will need at least 1/32 inch of wood on top to sand your floors. Whether your property has heat registers on the floor, remove a grille and check sidelong at the surrounding planks to see if that is available.
If that is not possible, you can either remove a board from an inconspicuous location (such as a closet) or hire a professional floor refinisher.
You cannot refinish laminated wood floors, but you might refinish an engineered wood floor, depending on the finish and thickness of the top layer of wood. Unfortunately, most engineered floors, including high-end engineered floors, cannot be finished.
Hardwood floor refinishing specialist. You can engage a refinishing specialist or a hardwood floor installation, as most of them also refinish hardwood floors. Joe Carfagno, the proprietor of Extreme Floor Care, is the finest in the field at what he does.
If you go to our website at https://www.extremefloorcare.com/index.html, we have a Consumer Awareness Guide to help you understand your questions. Of course, you can always call us at 609-272-9173 if you have questions; we would be happy to help.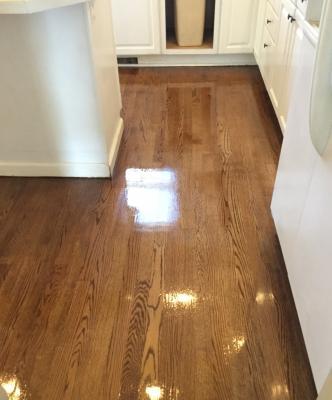 Extreme Floor Care Guarantee Egg Harbor Township, NJ 08234
At Extreme Floor Care, we prioritize the satisfaction of every client. As a result, we have an elevated level of trustworthiness and dependability.
You will get excellent results. Many people are hesitant to let contractors into their homes when they are not present; however, your belongings will be taken care of, and your home will be secure when you employ us.
We make a point of double-checking that everything is locked and safe. We do not use day laborers or subcontractors. We will still be the company where the owner does the job himself.
Extreme Floor Care has received the coveted Super Service Award from Angie's List in all three hardwood categories: refinishing, installation, and cleaning! You can now join Angie's List for free and read our testimonials there as well as on YELP.
Check our reviews on Angie's List announced Extreme Floor Care just won the prestigious Super Service Award in all three hardwood categories - refinishing, installation & cleaning! The categories we have won for several years.
You can also see positive reviews on Yelp for an idea of what you can expect this year with the best in the business carrying out your hardwood floor finishing.