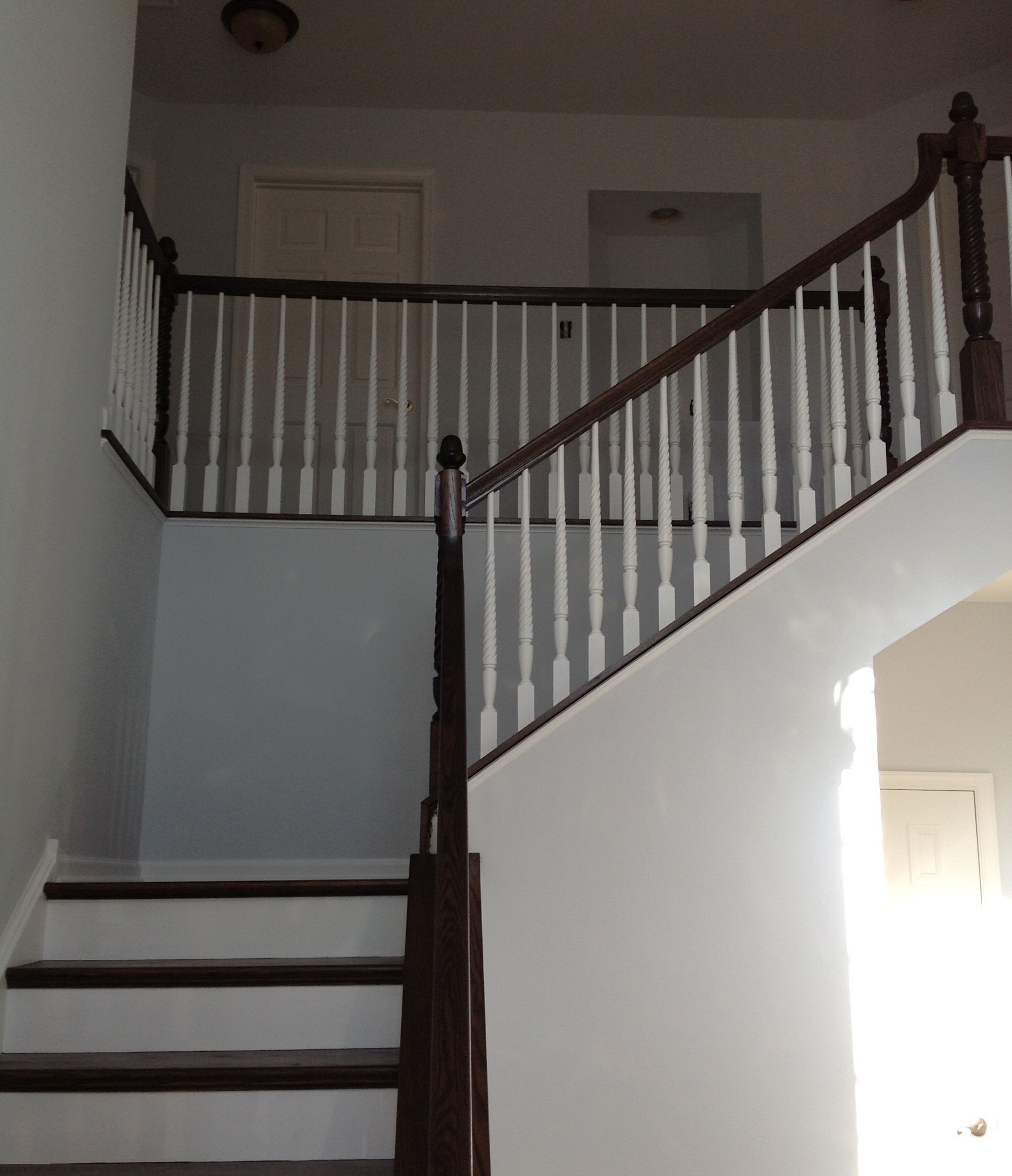 The picture here was a staircase we refinished to match a floor we installed earlier for this client.
Like any contract we do where the owner does your job, we take pictures of every step of the process, no matter if it's floor refinishing, carpet cleaning, tile, and grout cleaning.
We offer this additional personal touch on top of having the best business carry out the work on your home. It's no gimmick, and Joe Carfagno is the owner of Extreme Floor Care, and as thousands of customers can attest, he is the best at what he does.
With this job, it wasn't anything significant, but since all the painting was already done, Joe and his helper had to be careful on the steps and landing. The job came out great, and the client was thrilled the floor matched the stairs exactly.
Hardwood Staircase Refinishing EHT, NJ 08234
You can call Extreme Floor Care for FREE in-home estimates and advice 7 days a week from 8 am to 10 pm at 609-272-9173.
You can also visit our website at www.extremefloorcare.com for more before and after projects we have done; look under the article's tab. We serve South Jersey regions, and you can find our New Jersey Contractor's license on our new web page.
We will always make sure everything is locked up and secured and don't hire subcontractors or day laborers.
To ensure you have the best experience in floor repair in Avalon, NJ 08202., you can contact Extreme Floor Care directly or call us today at 609-272-9173, and one of our professionals will help you with questions regarding hardwood floor refinishing or hardwood floor repair.
At Extreme Floor Care, we put customer satisfaction; first our Company has integrity and is dependable. That is why the Owner of Extreme Floor Care, Joe Carfagno, is doing your job; he is the best at what we do. You will get quality results every time.
Check out Angie's List to see what people are saying about us. Extreme Floor Care recently received the prestigious Super Service Award in all three hardwood categories: refinishing, installation, and cleaning. We've won these categories for several years.
Positive Yelp reviews can also give you an idea of what to expect this year when you hire the best business to finish your hardwood floors.