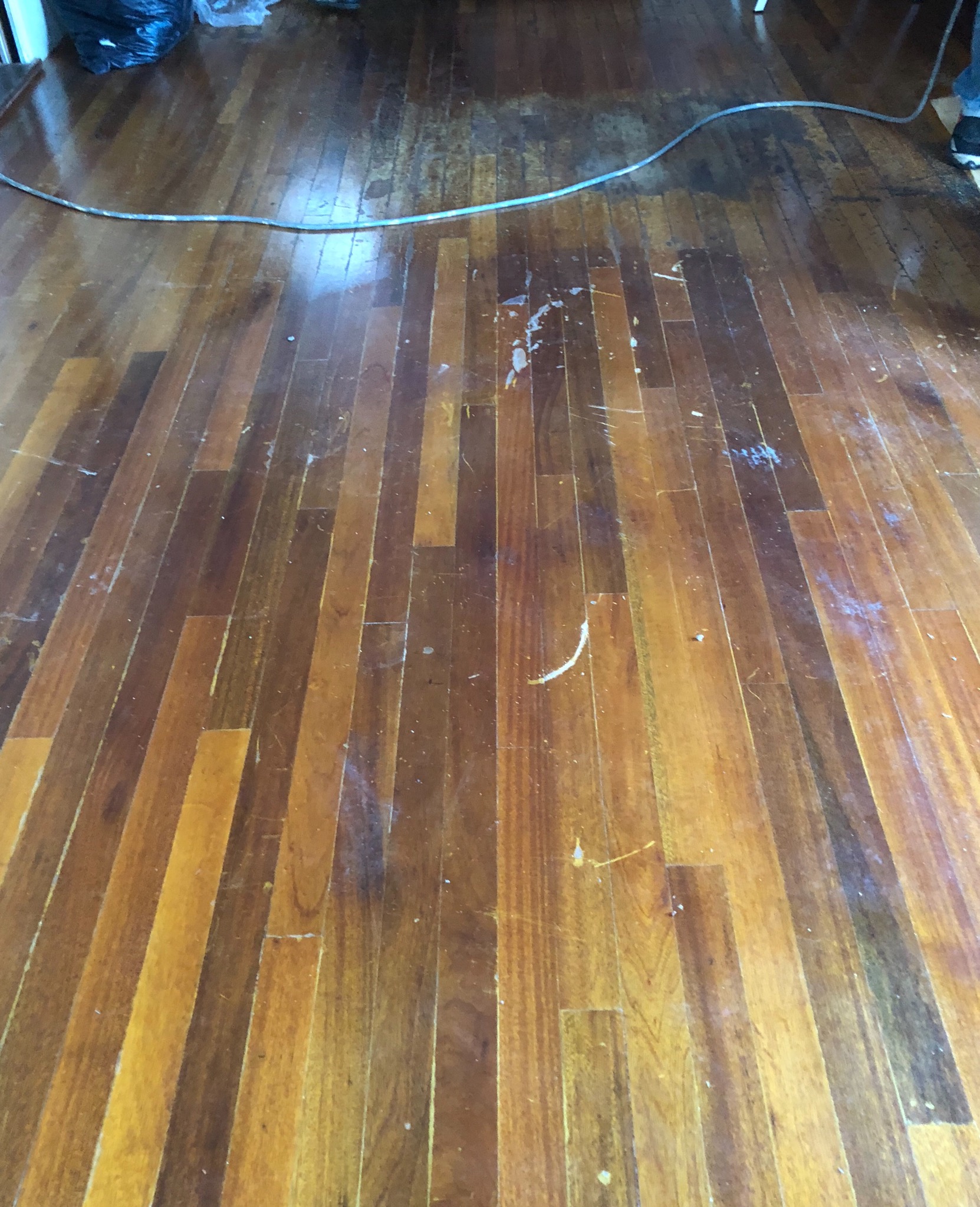 When you look at all the jobs that Extreme Floor Care does, a few stand out.
Looking at this mahogany floor from a few years ago, the customer Pat got the firm number through a real estate agent we've worked with a few times over the years.
If you call Extreme Floor Care on 609-272-9173, we can get back in touch, and you can have an estimate in 24-hours hours.
Pat was the floor installer, and though he did an excellent job installing the floor, he used industrial stains and finishes. Unfortunately, you won't be able to get the same high-quality finish as with industrial products. Pat had refinished it in place, but the floor had become battered up after a couple of years, and he wanted to act.
This floor turned out stunning, and its beauty blew the homeowner away. We can say that the Pats' floor looked terrific, and Joe Carfagno surprised him and how well he finished the floor. He sanded it twice before applying two coats of paint and a protective layer.
Joe is the owner who performs your jobs and is the best in the industry. This job turned out well, and it overjoyed Pat with the floor he had envisioned from the start.
Because we take great pride in our work, we enjoy ensuring that all our clients are delighted with their jobs.
Extreme Floor Care in Egg Harbor Township, NJ 08234 can provide you with a FREE in-home estimate and consultation.
Call 609-272-9173 seven days a week from 8 a.m. to 10 p.m. You may also look under the articles page on our website, www.extremefloorcare.com, for other before and after projects we've completed.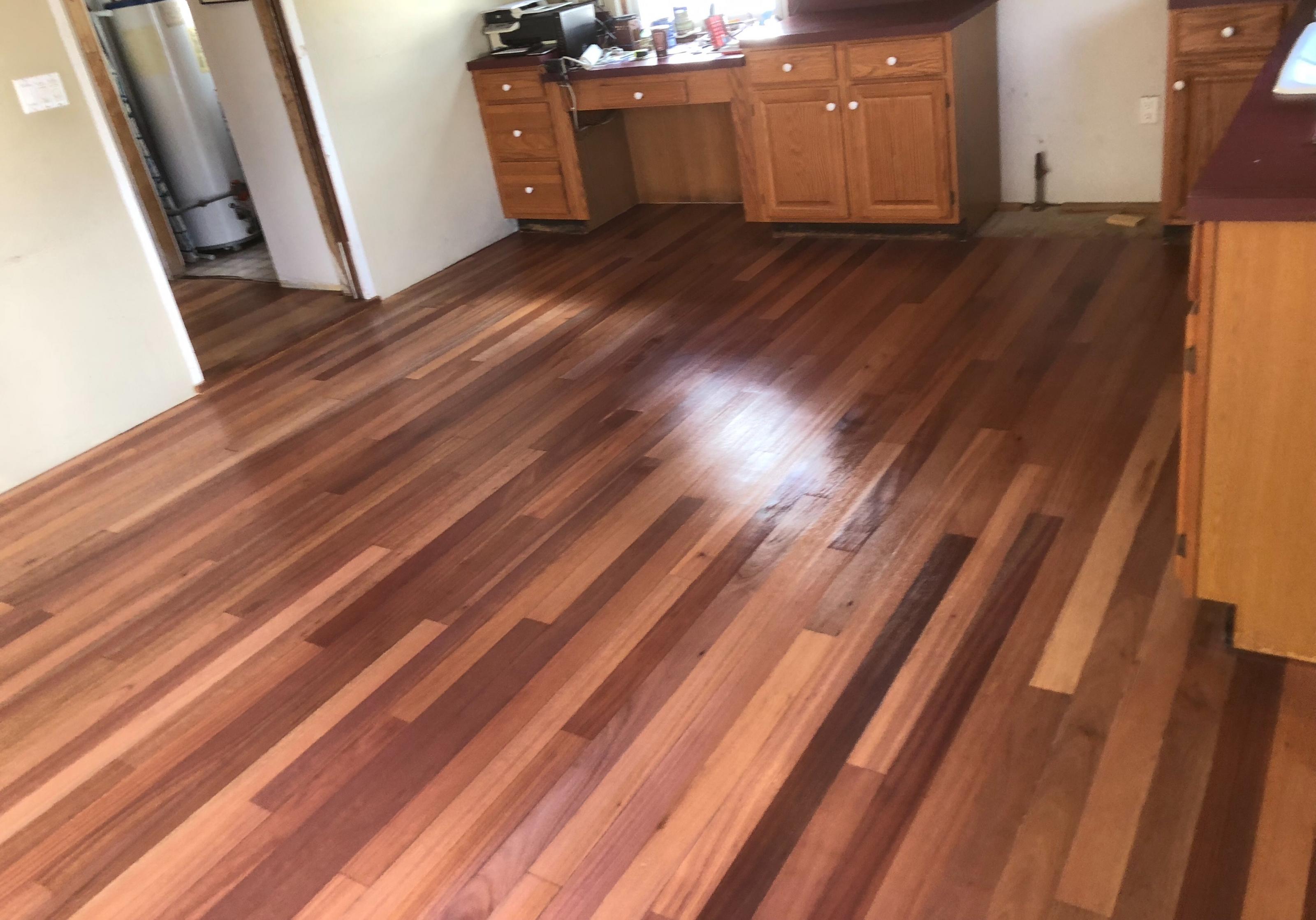 Extreme Floor Care Floor Refinishing Guarantee
Our New Jersey Contractors license can be found at the bottom of our homepage. If you engage us to complete your job, our insurance company will send you a copy of our insurance and workers' compensation paperwork through email.
As a client who chooses us to refinish or install your hardwood floors, you will receive photos of the entire process as we complete it, which is a personalized touch that none of our rivals offer; we do this so that if you have questions, we can answer right away. Angie's List has given us a perfect score.
Extreme Floor Care refinish and install all refinished hardwood floors, including Mirage, Mannington, Armstrong, and Bruce wood floors. We also install bare hardwood floors, refinish, stain them, and undertake hardwood floor repairs if you don't want them refinished.
You can be confident that we care for your belongings, so your home is safe. We will always make sure everything is locked up and secured. We do NOT hire sub-contractors or day laborers. We will always be the company where the owner does your job.
Angie's List announced that Extreme Floor Care just won the prestigious Super Service Award in all 3 hardwood categories - refinishing, installation & cleaning! You can now go on Angie's list and become a member for FREE and check out our testimonials there and on YELP.
To ensure you have the best experience in floor repair in Avalon, NJ 08202., you can contact Extreme Floor Care direct or call us today at 609-272-9173, and one of our professionals will help you with questions regarding hardwood floor refinishing or hardwood floor repair.
Hardwood flooring deserves the care and attention Extreme Floor Care offers to every customer.
You can also see positive reviews on Yelp for an idea of what you can expect this year with the best in the business carrying out your hardwood floor finishing.