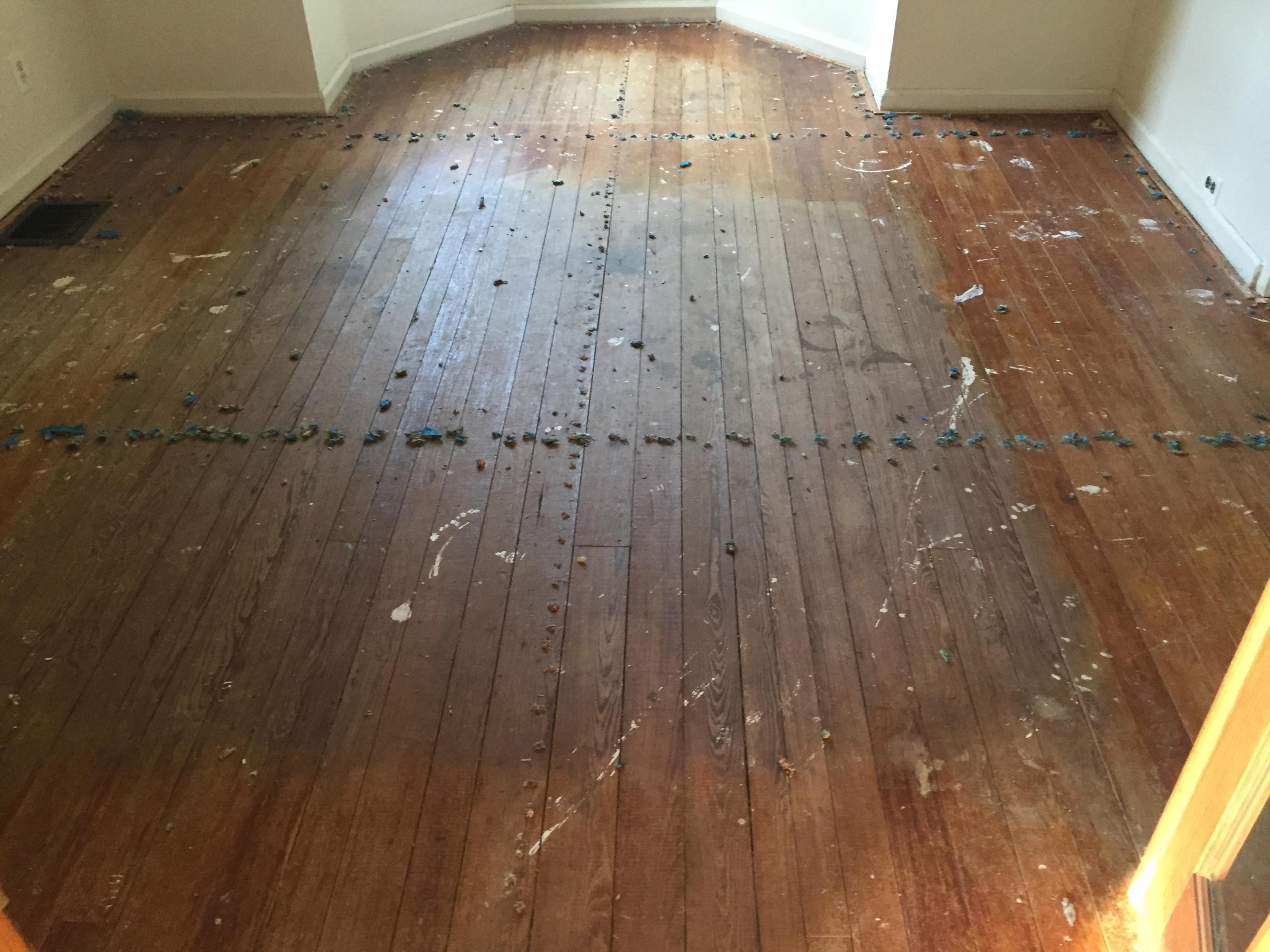 It may be time to consider refinishing your hardwood floor if a thorough cleaning no longer restores the shine.
Deep scratches that cut through the floor's protective coating, stubborn stains, warping, or areas where the protective coating has worn away, exposing wood fibers are all signs that you may need to refinish.
A 3/4 inch thick tongue-and-groove solid hardwood floor can be refinished about ten times during its useful life. Engineered hardwood flooring can also be refinished because of its multi-ply construction. Still, the contractor must be very skilled because there isn't much natural hardwood on an engineered hardwood floor.
The frequency with which hardwood floors are refinished is determined by daily wear and tear and the species' hardness rating.
Refinishing hardwood floors is a time-consuming process, which typically takes a professional Mays Landing NJ 08330 like Extreme Floor Care two to three days, depending on the floor size.
Because this is not an easy project to tackle on your own, consider hiring a professional to refinish your hardwood floors.
Extreme Floor Care will give you a free in-home estimate and walk you through the entire process; we also take before, during, and after photos for our customers.
Methods of professional Hardwood Floor Refinishing in Mays Landing
Traditional refinishing–This method of refinishing hardwood floors entails three sandings and two drum sanding to remove surface coatings, deep scratches and stains, and level uneven areas. Sanding, when done correctly, restores the species' grain, which is one of the most appealing features of a hardwood floor.
Joe Carfagno is the owner doing your job, and he is the best in the business. He often teaches customers how to care for their floors rather than call again when the wood looks grubby.
A sealer or, depending on your preference, a stain and sealer is applied after the floor has been smoothed and thoroughly vacuumed.
We use Dura Seal stains and their 100 percent oil-based polyurethane at Extreme Floor Care. A sealer or sealer stain coat will be applied first, followed by two coats of polyurethane.
You have the option of using an oil-based or water-based sealer. Both options have benefits and drawbacks. Before deciding, consult with your refinisher or a local retailer.
The entire process of refinishing hardwood floors by traditional methods takes a few days to allow for curing and drying times.
A wood floor refinishing project can take as little as two days, depending on the job's size. Is it possible that it will take longer? You can walk on the floors 6 to 8 hours after the job is finished, but the polyurethane must cure for 72 hours before furniture can be returned.
Wood floor resurfacing is a dustless process. This process involves scuffing the floor lightly with a sanding machine, then applying a new polyurethane coat in either a satin, semi-gloss or glossy finish. This process is a way to maintain your hardwood floors.
Refinishing hardwood floors by this method is not recommended for very damaged floors; if any contractor is trying to sell you this process and your floors are too damaged, they are taking advantage of you.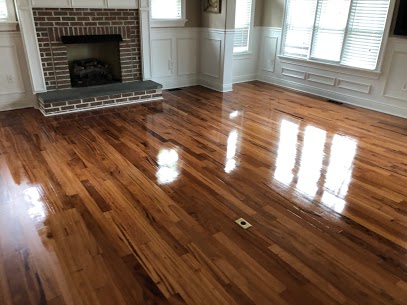 You can call Extreme Floor Care, in Egg Harbor Township, NJ 08234, for a FREE in-home estimate and advice seven days a week from 8 am to 10 pm 609-272-9173.
You can also visit our website at https://www.extremefloorcare.com/index.htmlfor more before and after projects we have done, look under the articles tab.
As a client who hires us to refinish or install your hardwood floors, we send pictures of the work's entire process as it's being done.
You will find this the personalized touch none of our competitors provides; we do this, so they can be addressed immediately if you have questions. We are also rated extremely high on Angie's List.
Extreme Floor Care Guarantee
At Extreme Floor Care, we put customer satisfaction; first, our Company has integrity and is dependable, that is why the Owner of Extreme Floor Care, Joe Carfagno, is doing your job; he is the best at what we do. You will get quality results every time.
We will always be the company where the Owner does your job. You can contact Extreme Home Care here, or you can
Check our reviews on Angie's List announced Extreme Floor Care just won the prestigious Super Service Award in all 3 hardwood categories - refinishing, installation & cleaning! The categories we have won for several years.
You can also see positive reviews on Yelp for an idea of what you can expect this year with the best in the business carrying out your hardwood floor finishing.