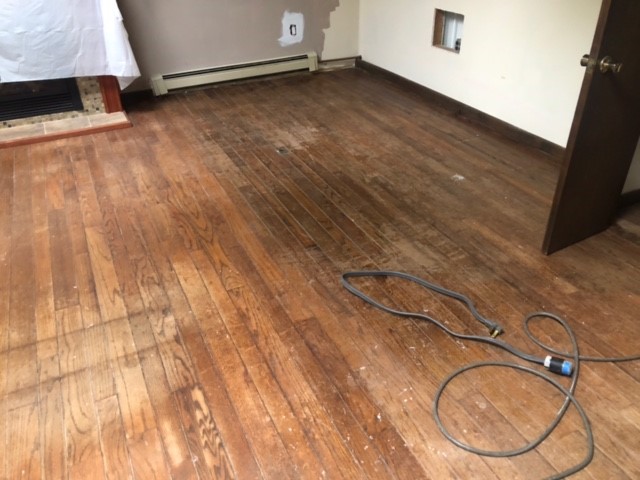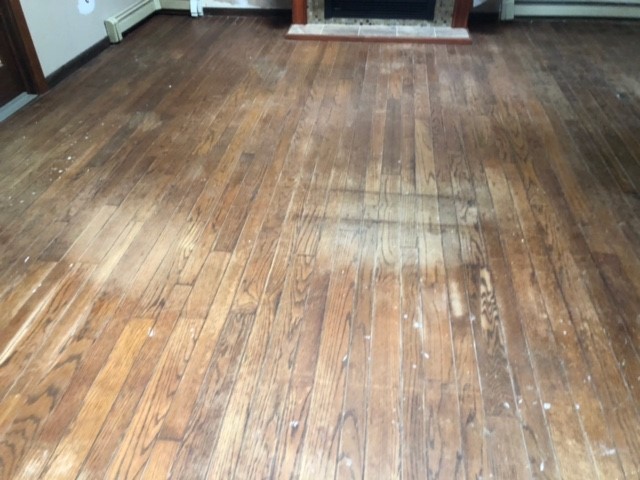 Adding to a previous post, we were tasked with doing more rooms and carrying out hardwood floor refinishing in the Galloway, NJ 08205 home.
You can see an oak hardwood floor in the pictures, and although in another room, the results equally matched the previous rooms. The client has recently purchased the house and was doing significant renovations before moving in.
They knew about Joe Carfagno, "The Owner who Does Your Job" and were expecting great things, yet you can see from the last pictures. The hardwood floor refinishing looks as if it was a new floor.
Like the previous rooms, Mary was thrilled to see the results match her other rooms. Everyone at Extreme Floor Care has one aim: make every customer happy with the results.
You can see from the pictures, the floor looks fantastic, and Mary was delighted. She left a glowing review along with others on Angie's List.
We were delighted by the quality of work done! I would highly recommend Extreme Floor Care to anyone looking for this type of service.
Like always, it is a pleasure to have appreciative clients who know the effects of well-finished floors.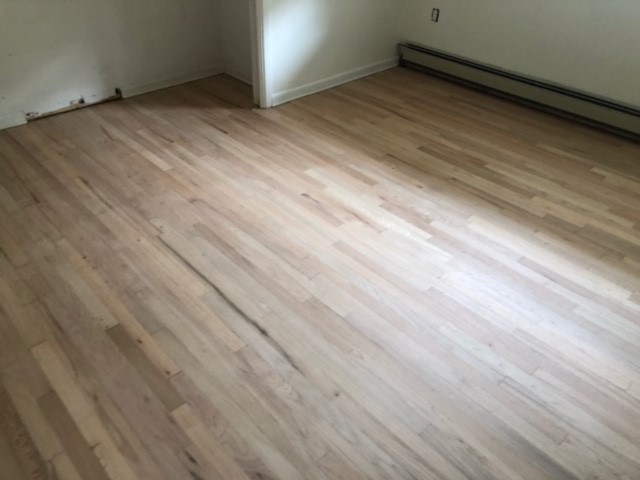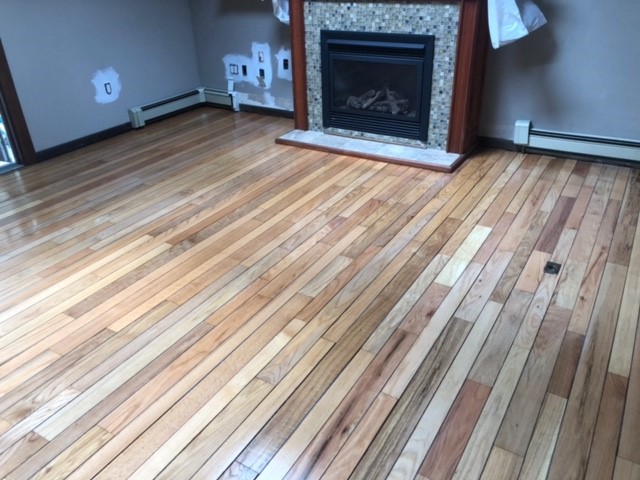 Extreme Floor Care Floor Refinishing Guarantee
You can be confident that your belongings are cared for, so your home is safe. We will always make sure everything is locked up and secured. We do NOT hire sub-contractors or day laborers. We will always be the company where the owner does your job.
Angie's List announced that Extreme Floor Care just won the prestigious Super Service Award in all 3 hardwood categories - refinishing, installation & cleaning! You can now go on Angie's list and become a member for FREE and check out our testimonials there and on YELP.
Our New Jersey Contractors license can be found at the bottom of our homepage. As a client who chooses us to refinish or install your hardwood floors, you will receive photos of the entire process as we complete it, which is a personalized touch that none of our rivals offers; we do this so that if you have questions, we can answer right away. Angie's List has given us a perfect score.
Extreme Floor Care refinish and install all refinished hardwood floors, including Mirage, Mannington, Armstrong, and Bruce wood floors. We also install bare hardwood floors, refinish, stain them, and undertake hardwood floor repairs if you don't want them refinished.
To ensure you have the best experience in floor repair, you can contact Extreme Floor Care direct or call us today at 609-272-9173, and one of our professionals will help you with questions regarding hardwood floor refinishing or hardwood floor repair.
Hardwood flooring deserves the care and attention Extreme Floor Care offers to every customer.
You can also see positive reviews on Yelp for an idea of what you can expect this year with the best in the business carrying out your hardwood floor finishing.