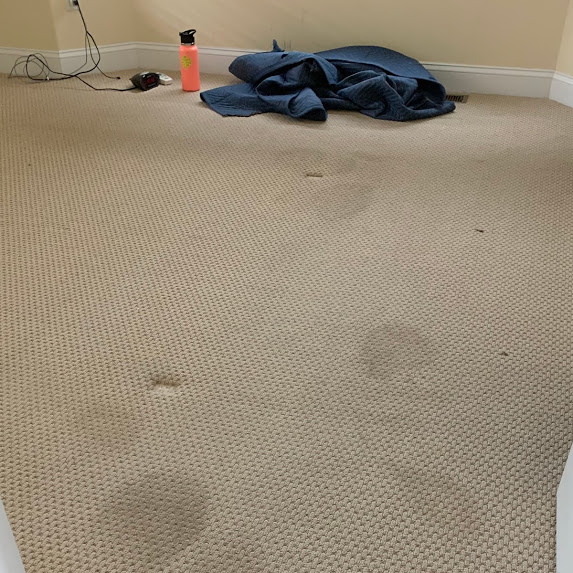 Carpet cleaning, no matter how good the cleaner is, can only do so much before the carpet looks tired and you realize it has passed its best.
A prime example of a tired, nasty-looking carpet is here. We were contacted by the homeowner who'd had enough, as the carpet wasn't getting any better.
The home was beautiful and in Brigantine, NJ 08203. However, they wanted something to freshen up the living space, as it felt stuffy with a grimy carpet.
Joe Carfagno is the owner who does your job, and it was a different type of job for him this time. He is the best at what he does, and rather than fix a floor; it was time for him to flex his skills and install a new one, or at least remove the old carpet and padding.
Once all that was up and the heavy dust was removed and the floor checked for any nails, Joe installed her new Coretec LVT flooring (luxury vinyl tile).
They came out fantastic throughout the four bedrooms on the first floor, and the entire home was transformed. It was another job by Joe and the staff at Extreme Floor Care, where the owner Joe does your job.
Call us or visit our website at www.extremefloorcare.com, and you can also have the best home flooring in your area.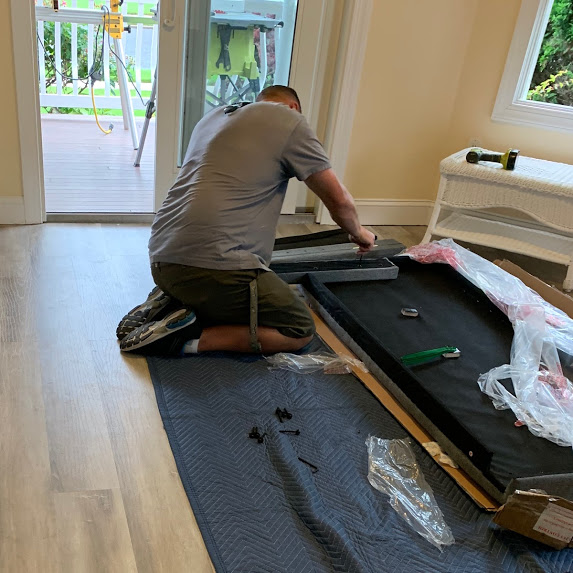 Brigantine, NJ 08203 Vinyl Floor Install Service
You can call Extreme Floor Care for FREE in-home estimates and advice 7 days a week from 8 am to 10 pm at 609-272-9173.
You can also visit our website at www. extremefloorcare.com for more before and after projects; look under the article's tab. We serve South Jersey regions, and you can find our New Jersey Contractor's license on our new web page.
We will always ensure everything is locked up and secured and don't hire subcontractors or day laborers.
To ensure you have the best experience in carpet cleaning in EHT NJ 08234, contact Extreme Floor Care directly or call at 609-272-9173.
At Extreme Floor Care, we put customer satisfaction; first, and therefore the Owner of Extreme Floor Care, Joe Carfagno, is the one who does your job, and he is the best at what we do.
Check out Angie's List to see what people are saying about us. Extreme Floor Care recently received the prestigious Super Service Award in all three hardwood categories: refinishing, installation, and cleaning. We've won these categories for several years.
Positive Yelp reviews can also give you an idea of what to expect this year when you hire the best business to clean your carpets and make them look new.