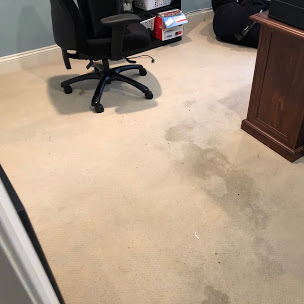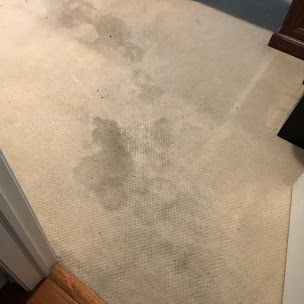 There is much more to floor care than hardwood floor refinishing that Extreme Floor Care is renowned for. Joe Carfagno is no slouch for cleaning carpets, as you can see in these before and after pictures.
He's the best in the business in almost all floor care areas, no matter what the finish. Carpet cleaning to hardwood floor finishing, and you can't get better than the number of years' experience Joe puts into every job.
It's also rare to find it's the owner who does your job, so you'll get the very best for sure.
Here was one carpet of a three three-story in Ocean City, NJ 08226. It was a home office, and the carpet had seen several stains and lots of feet to get in the condition you can see in the before and after pictures.
It didn't take long for the chemicals to break down the stains, and then Joe set to work and deliver unbelievable carpet cleaning results.
We love making sure all of our clients are thrilled with their jobs because we take great pride in our work.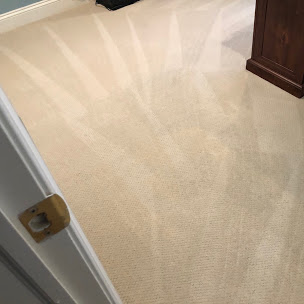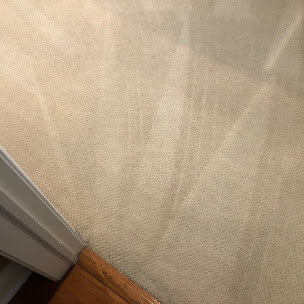 If you have a carpet in the same sort of condition, you can easily contact Extreme Floor Care in Egg Harbor Township, NJ 08234, for a FREE in-home estimate and advice seven days a week from 8 am to 10 pm 609-272-9173.
You can also visit our website at https://www.extremefloorcare.com/index.htmlfor more before and after projects we have done, look under the articles tab.
You can also look at the video's tab and see the owner sanding a floor. We also provide a consumer awareness guide to read about hardwood floors on our main web page. We serve South Jersey, mainly concentrating on Atlantic County and Cape May County.
Our New Jersey Contractors license is at the bottom of our main web page. If you hire us to do your job, our insurance company will email you a copy of our insurance and workmen's comp.
As a client who hires us to carry out hardwood floor repair, hardwood floor refinishing, the best carpet cleaning in the area, we send you pictures of the work's entire process as it's being done.
Extreme Floor Care Guarantee
At Extreme Floor Care, we put customer satisfaction; first, our company has integrity and is dependable, that is why the Owner of Extreme Floor Care, Joe Carfagno, is doing your job; he is the best at what we do. You will get quality results every time. Many people have concerns about allowing contractors in their homes when they aren't there; when you hire
us, you can be confident that your belongings are cared for, so your home is secure. We will always make sure everything is locked up and secured. We do NOT hire sub-contractors or day laborers. We will always be the company where the owner does your job.
Angie's List announced that Extreme Floor Care just won the prestigious Super Service Award in all 3 hardwood categories - refinishing, installation & cleaning! You can now go on Angie's List and become a FREE member and check out our testimonials there and on YELP.
Check our reviews on Angie's List announced Extreme Floor Care just won the prestigious Super Service Award in all 3 hardwood categories - refinishing, installation & cleaning! The categories we have won for several years.
You can also see positive reviews on Yelp for an idea of what you can expect this year with the best in the business carrying out your hardwood floor finishing.